Love Your Mid-Life Self from The
Inside Out
with our amazing community full of wonderful middle-aged women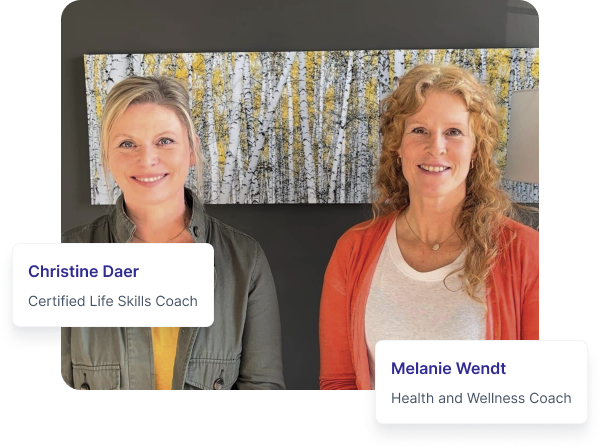 Why aging IS NOT the pain
Our community together will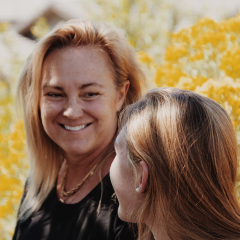 Feel heard and seen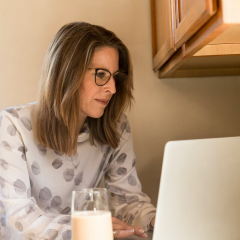 Rediscover our confidence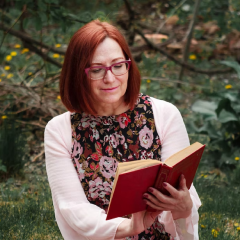 Renew life purposes
Embrace ourselves through
"Self-paced" work and Groupettes
Find the most comfortable time slot during your busy schedule to reflect and discover on your own. Then, join your Groupette with other wonderful women to connect, support and develop together.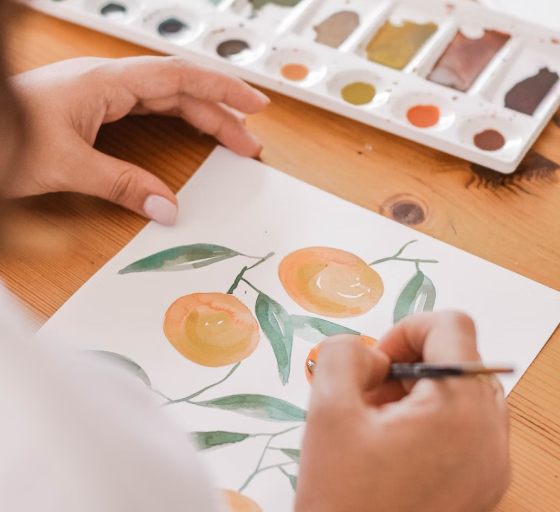 Each month a new theme is introduced as your topic of development. Tackle some of the "challenges" with tips and tools, empowering you to reconnect with your true identity.
Power Hours and Group coaching
A monthly group coaching session with our two professional coaches, Christine and Melanie, will help and encourage you. Two monthly bonus "Power Hours" have been added to ensure you have the support and direction you need to succeed.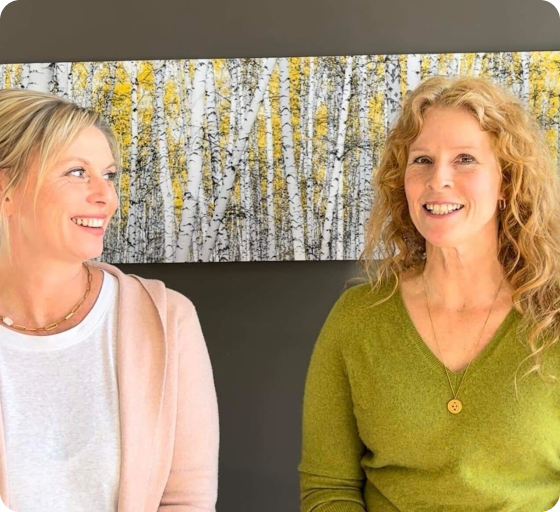 Our journey of transformation
I have really enjoyed this community of "older" women! I have always wanted to belong to a focused group like this and here it is !! There are all kinds of topics and wonderful speakers and also coaching to encourage a wonderful life after 50! A community of loving and knowledgeable women and a wonderful hostess Christine !! I know personally how wonderful she is! I am so glad our paths crossed and you won't be disappointed but uplifted when you join and it is not expensive at all. Do it!!
What an amazing experience Christine and her partners are providing. I've attended several speaker events and thoroughly enjoyed them. Not only is the take-away of value, but the community experience is lovely. I look forward to attending more!!
I have been participating in the Power in Aging guest speaker and group coaching sessions with Christine, Jenna, and Melanie. A great group of people participate in the guest speaker sessions and the topics are very interesting. I appreciate hearing the viewpoints and questions and answers of those that attend these monthly events. I have thoroughly enjoyed attending the group coaching sessions with Christine, Jenna and Melanie and have found them to be very helpful. These great women have coached me with a different perspective, support and non judgement about what I'm experiencing and how I might approach the situation for my well being. Christine, Jenna and Melanie are thoughtful, supportive, kind and soothing for the soul. I feel like I found my people.
Sarina G.
St. Thomas, Canada
I can honestly say that being able to take part in some of the zoom calls with the guest speakers that the Power in Aging team brings in, has been both inspiring and uplifting and has definitely changed my life for the better. With the guidance that I have received from Christine as both a life coach and a friend, she has totally helped me to believe in myself and the power I have within myself to have a better and brighter future. She is truly an Angel in disguise. Thank you PIA Angels!
I recently attended the Power in Aging Workshop. Even though I did not know the other participants, I liked very much to hear their experiences and thoughts. Some have the same feelings and difficulties that I am facing now. The inputs and techniques presented in the workshop are very powerful to deal with and release these issues. Great hints!
The intro workshop was a lovely little taste of what was to come. Often we feel so alone in dealing with growing up and old. Becoming invisible to the male gaze…regrets – coulda/shoulda/woulda(s)… worries about future. But to have community with other women, to remember to remember WHO YOU ARE… that's what fuels the next chapter. Christine's delivery is personable and peppered with humour… so she can go deep and is supportive. It was a pleasure.